Looking for a Beehiiv review?
You've come to the right place! In this blog post, I will provide a deep-down review of this newsletter platform.
You may be wondering if Beehiiv is worth investing in and whether it can help create newsletters that look professional and are easy to manage.
We will cover that and much more in this article. We will go through the pros and cons of the app so that by the end of this article, you can make an informed decision about whether Beehiiv is the right tool for you.
Let's get started!
What is Beehiiv?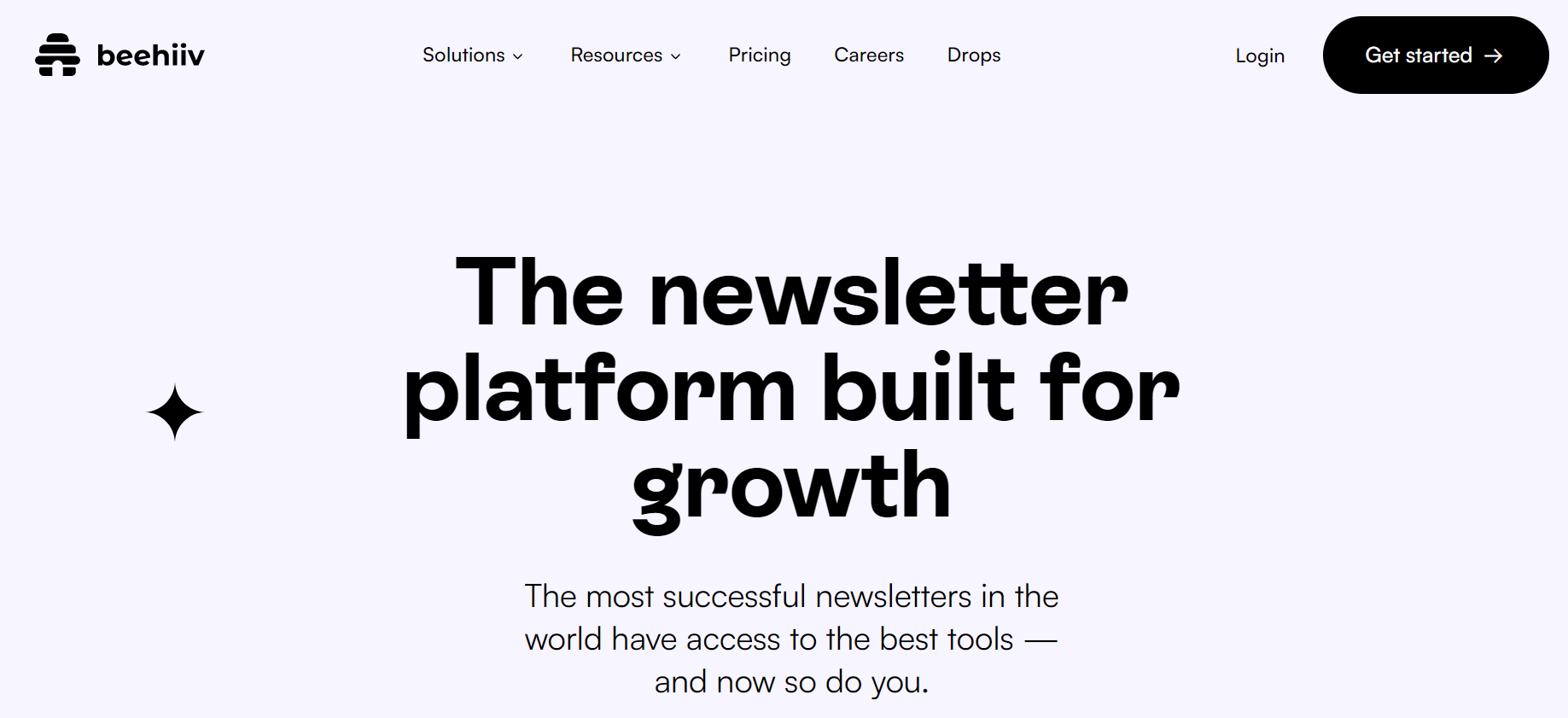 Beehiiv is a newly founded startup that is shaking up the newsletter creation industry.
The company was founded in 2021 by three entrepreneurs, Tyler, Benjamin, and Jake.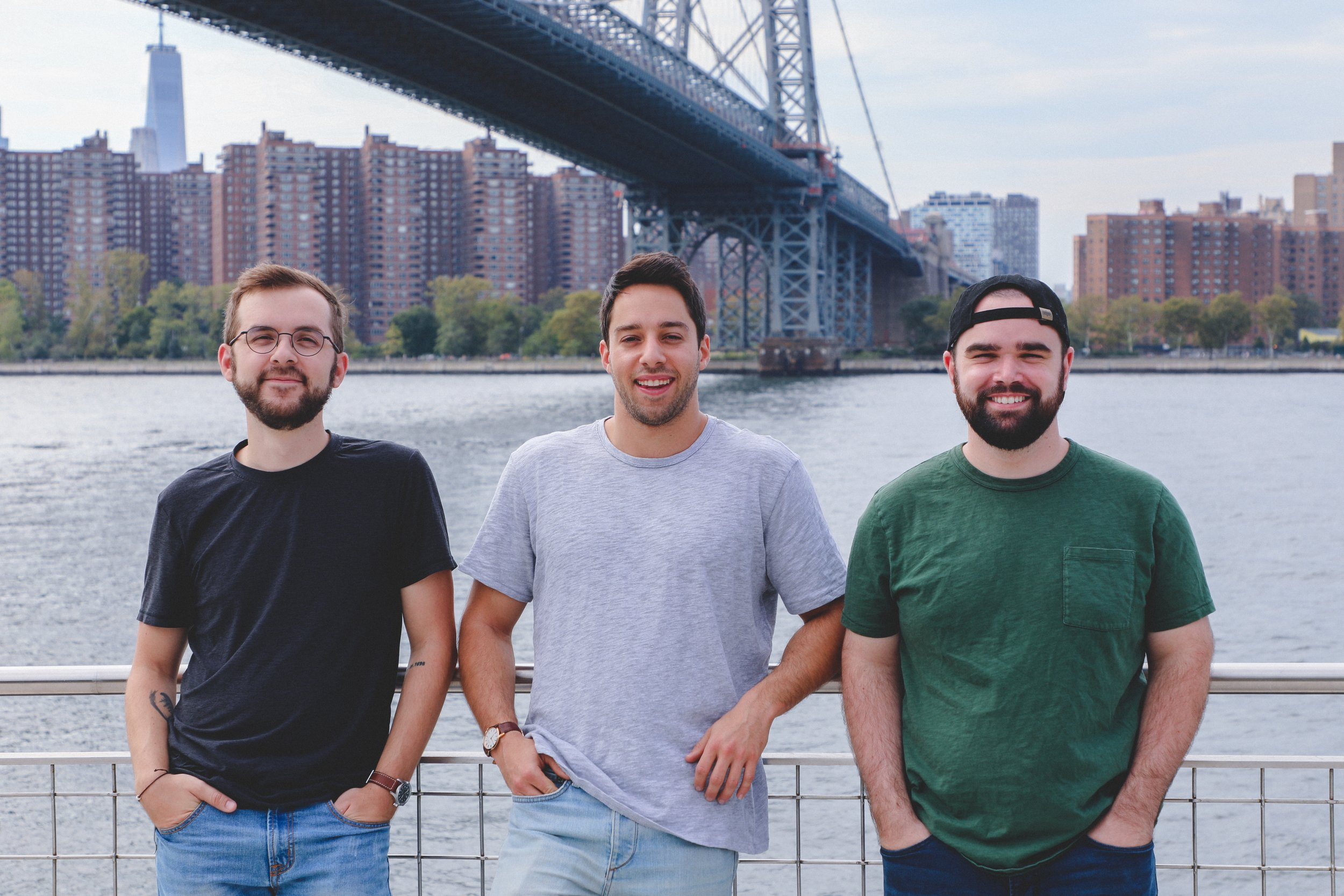 Beehiiv is created by the same team that built Morning Brew and was part of growing that newsletter from 0 to millions of subscribers.
During their time working in Morning Brew, their eyes opened to the potential in newsletters.
They saw a few other platforms in the newsletter industry trying what they wanted, but they were unimpressed from a pure product perspective.
That's when Beehiiv was born!
Beehiiv is a newsletter platform designed to grow and help you to take your newsletter game to the next level.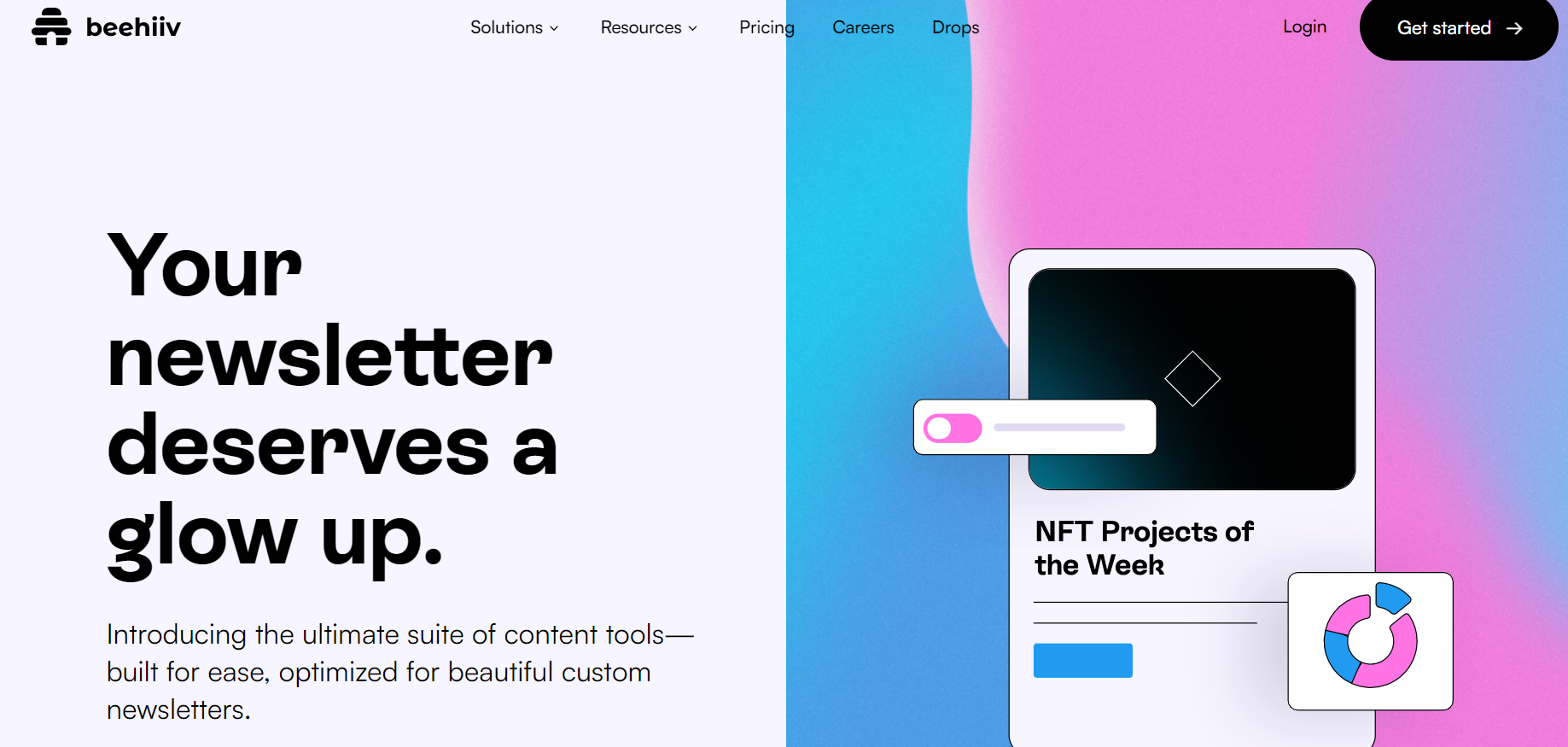 Founders at Beehiiv did not want to make another boring newsletter platform but rather something new, with more features that can help people create fully customized newsletters.
How Does Beehiiv Work?
To get started with Beehiiv, you have to sign up on their site.
The process is pretty straightforward, and you can get started with your first newsletter in less than five minutes.
They are asking you basic questions about your newsletter during the signup, such as the name of your newsletter, your brand information, and social media.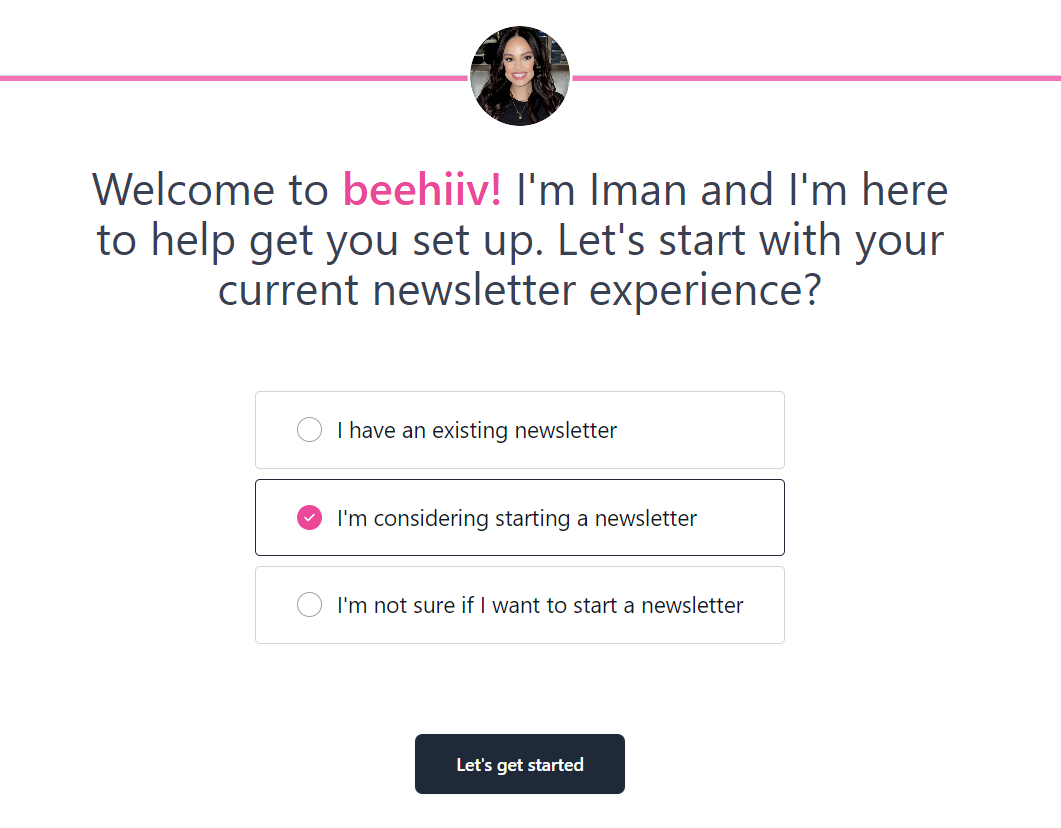 You can skip these parts at this point if you wish to do so.
After you have signed up, you get thrown into their dashboard. You will get all the necessary information and tools to get started with your first newsletter.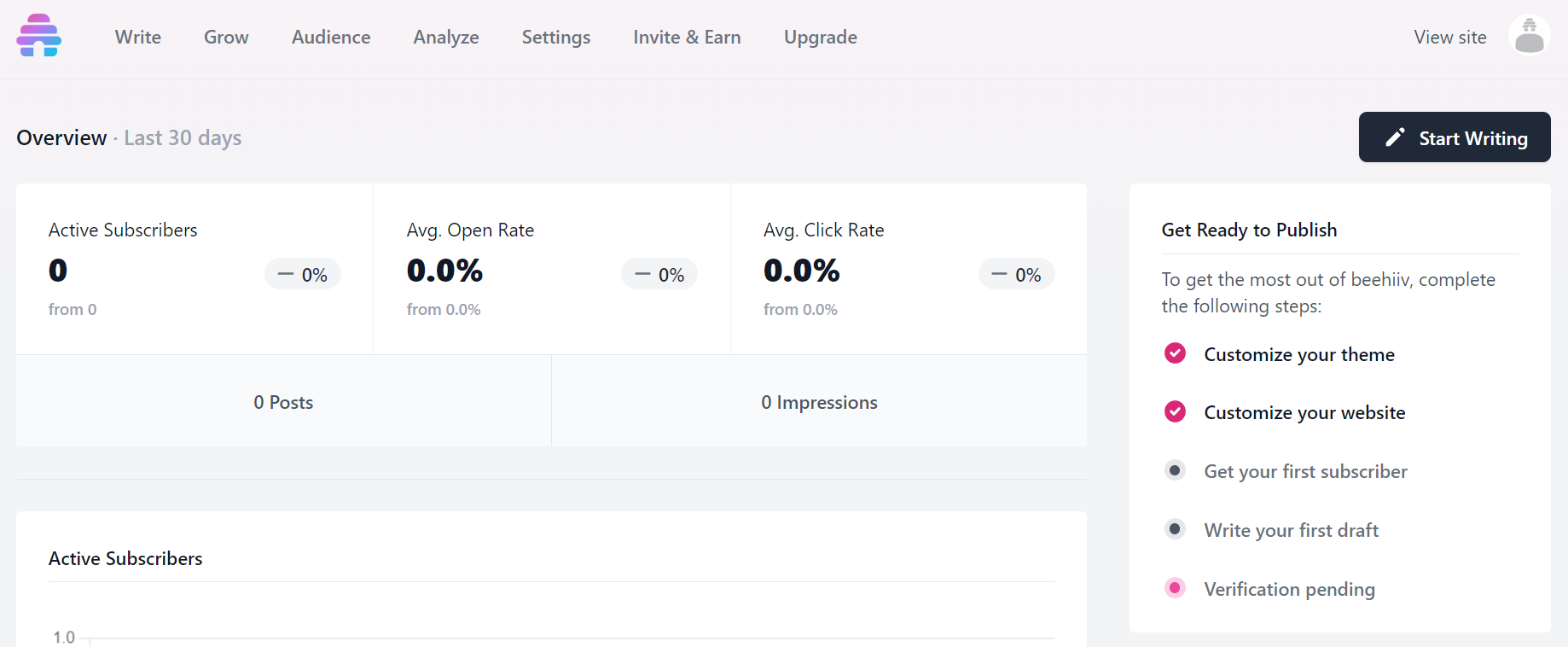 Beehiiv Features
Let's go through everything you can do with Beehiiv!
1. Creating Newsletters
After signing in, you can start creating your first newsletter.
You can do this by clicking on the "Write" button in the top navigation bar.
This will take you to a screen where you can start writing your newsletter content.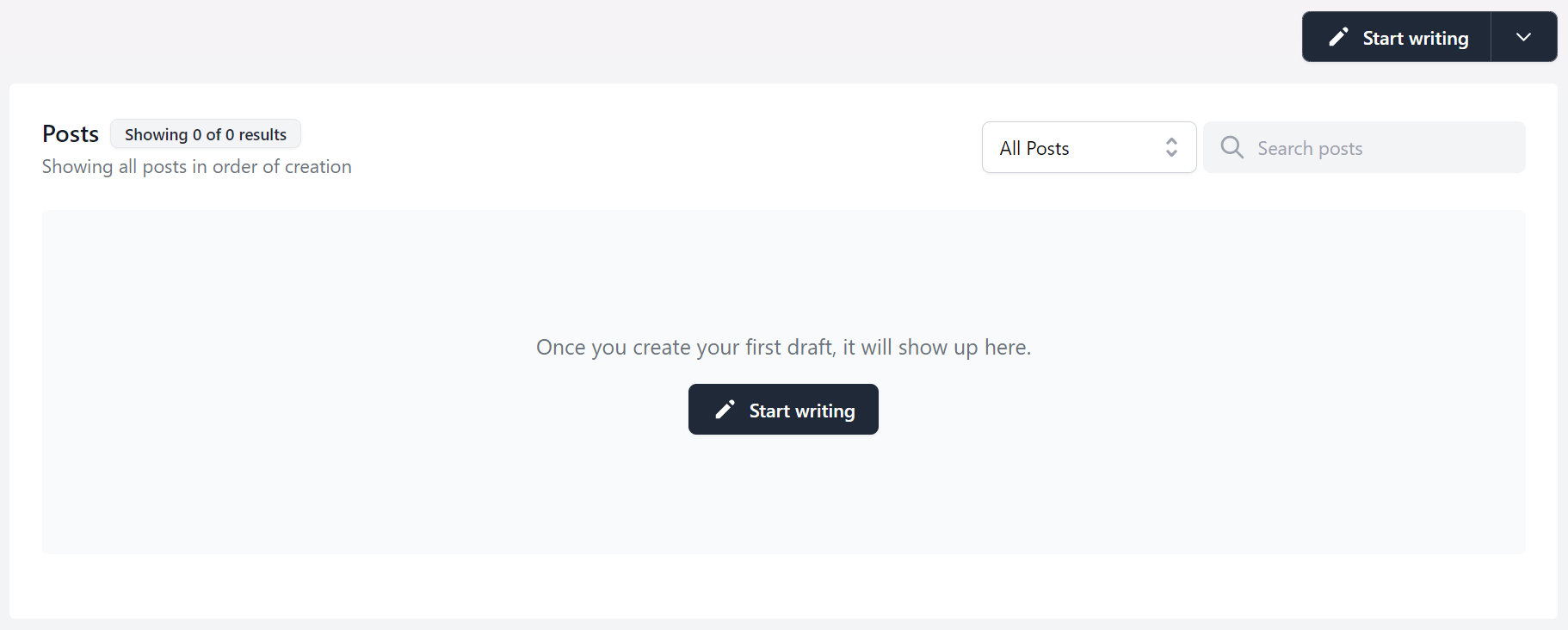 The writing interface is clean and straightforward. You have all the necessary tools to write a great newsletter.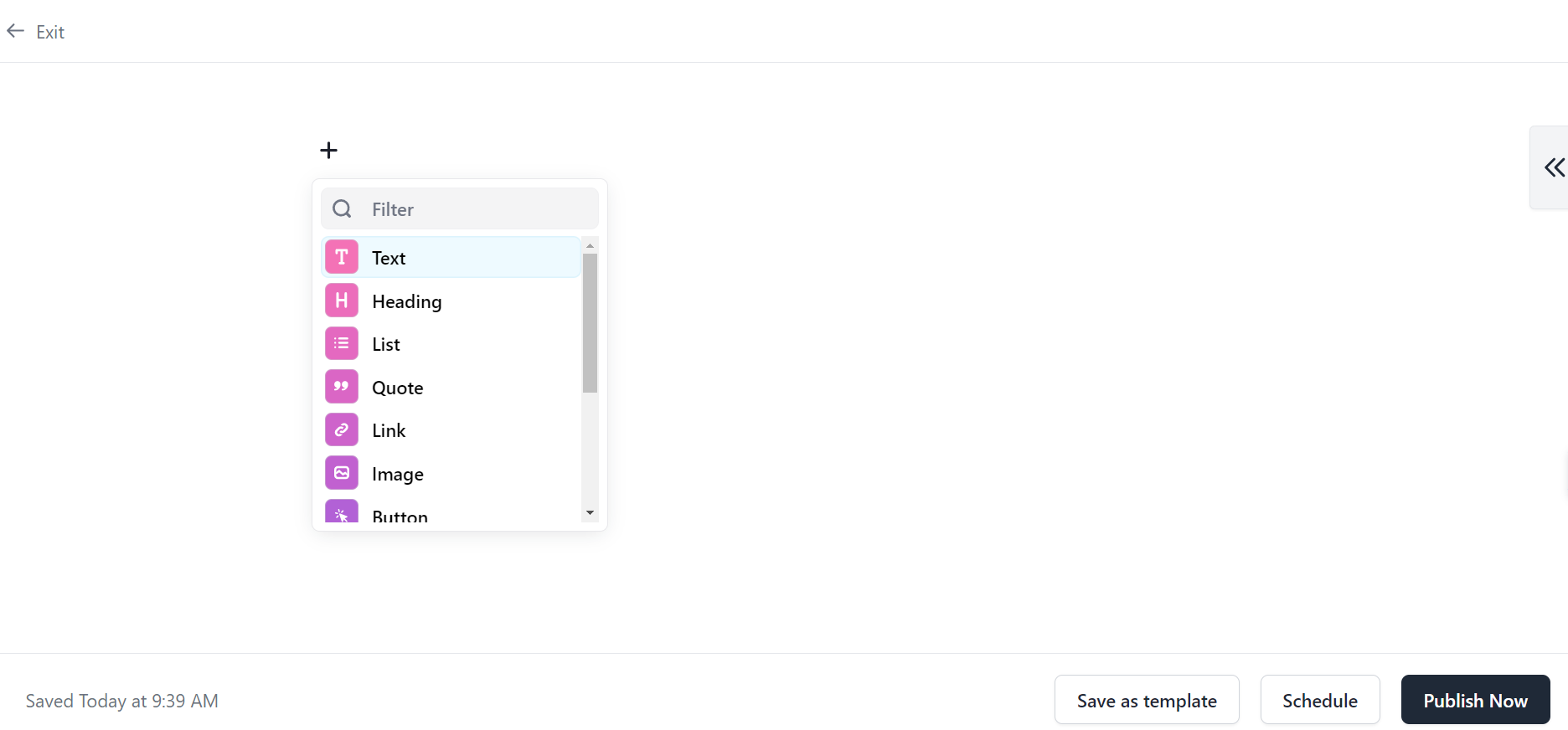 Beehiiv gives you full customizing freedom, allowing you to create the newsletter from the header to the footer and everything in between.
Some newsletter creation features are behind a payment wall, like their referral program, HTML custom snippets, Paywall breaks, and Polls.
You can also save your newsletter as a template to use it again in the future.
2. Audience Features
After you have written your newsletter, you can add your audience.
You can do this by clicking on the "Audience" tab, selecting "Subscribers," and clicking on "Import Subscribers."

This will take you to a screen where you can import your subscribers. You can import them from a CSV file or just a list separated by commas.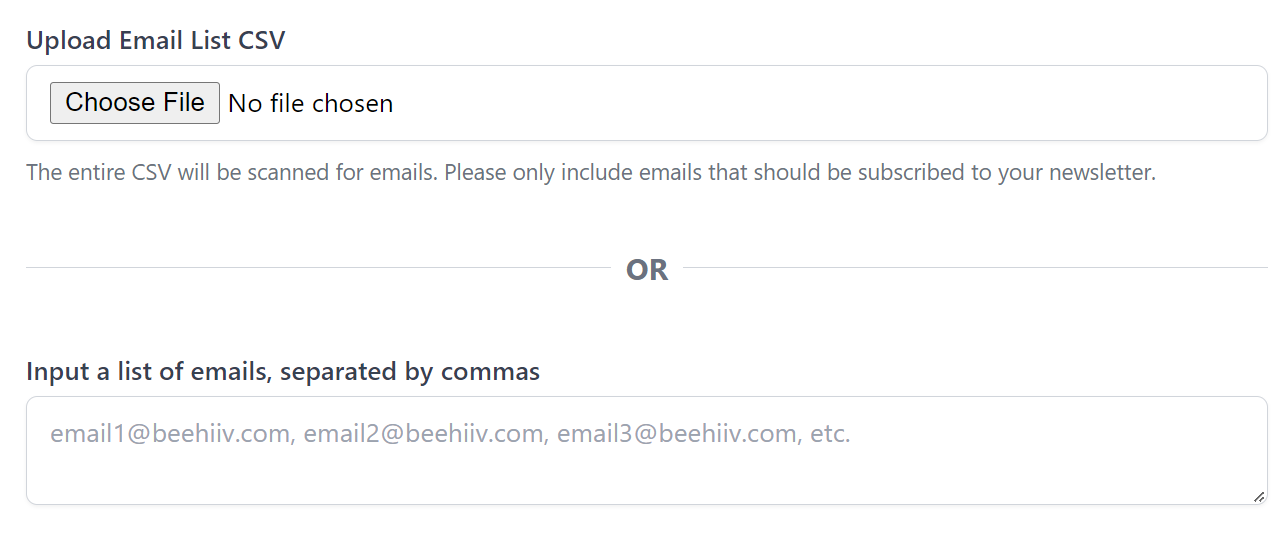 Beehiiv subscriber list is easy to navigate and manage.
You can see all the information about your subscribers in one place, like their open email rate, amount of emails sent, and emails clicked amount.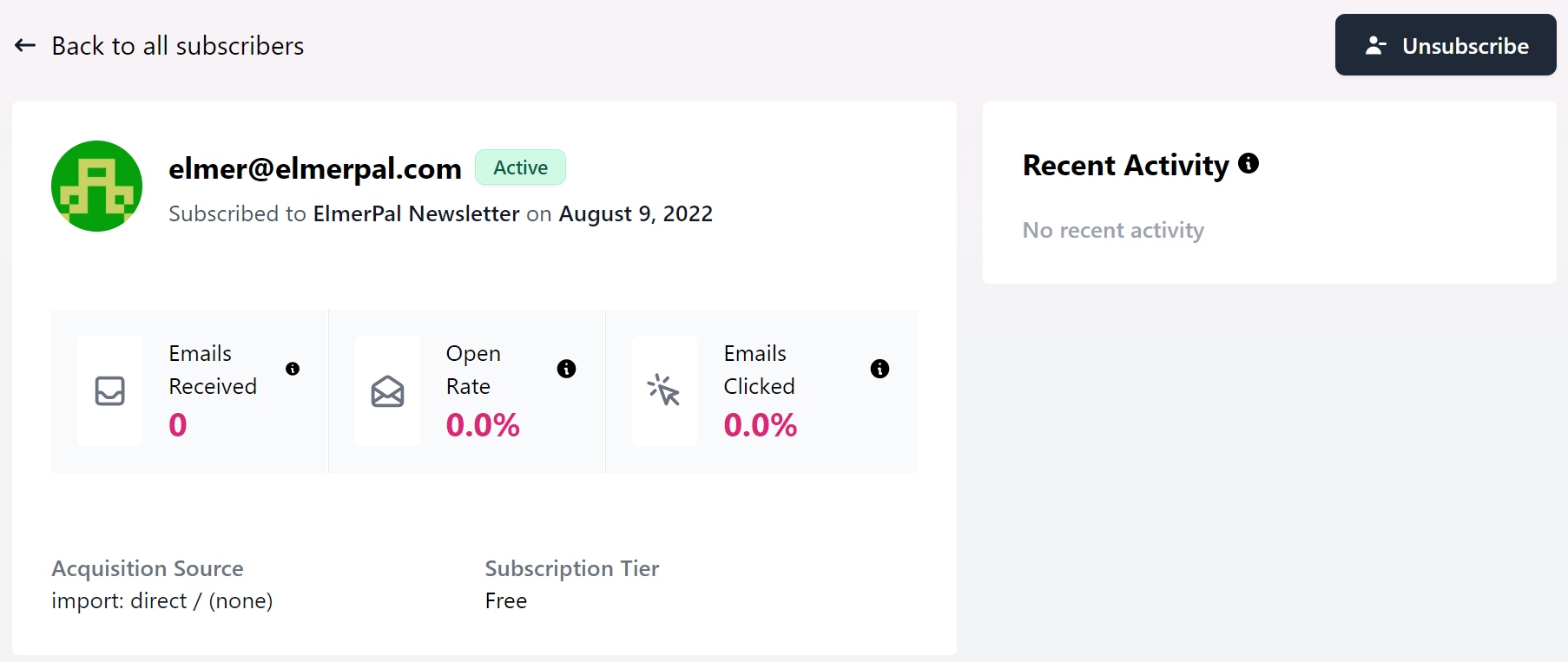 Segmenting Subscribers
Beehiiv gives you an option to segment your subscribers down into segments.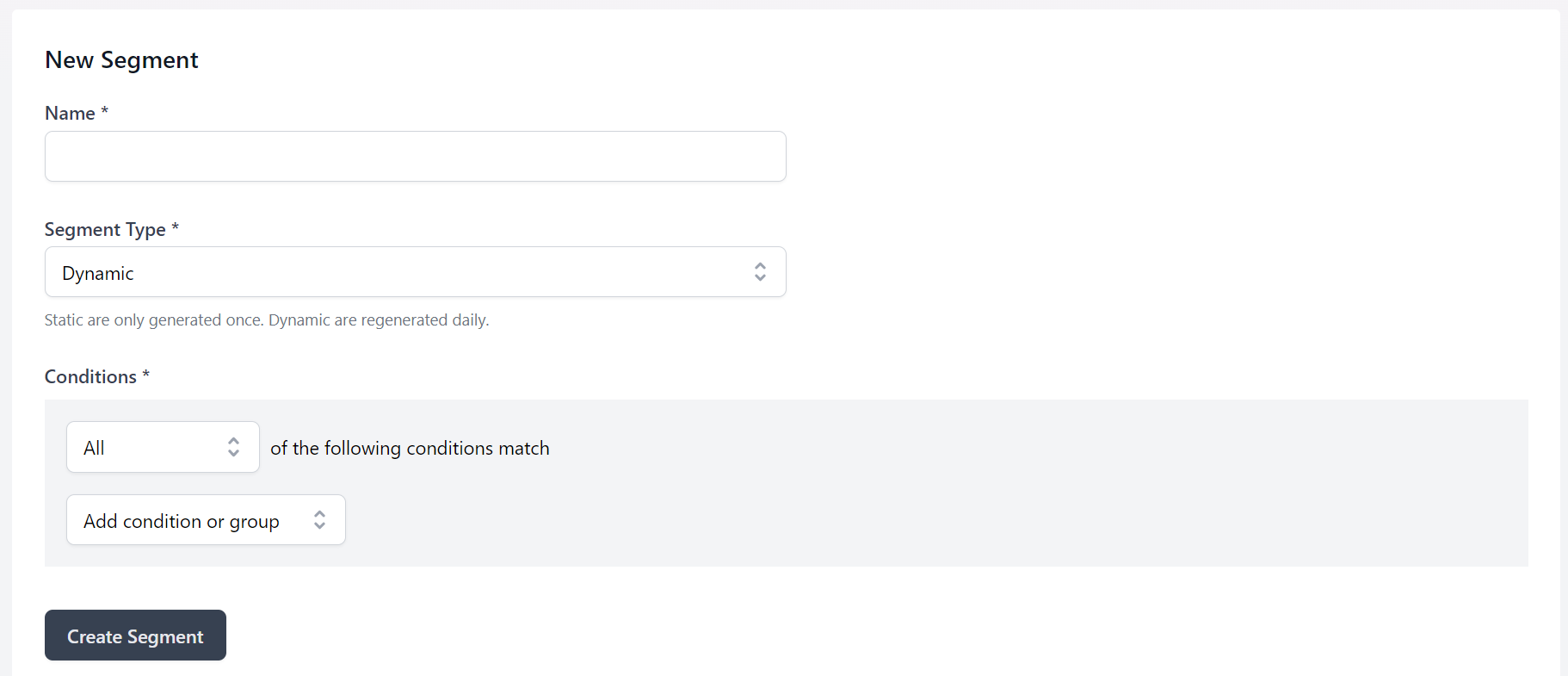 This is a great feature if you want to send different newsletters to different subscribers.
The segments are easy to create. You can set conditions; for example, if someone is an Active subscriber, you can send them a specific newsletter. Or by signup date, and many more!
Creating Polls
Creating polls is a great way to engage with your subscribers and get their feedback.
Beehiiv makes it very easy to create polls. You can add polls to your newsletter from the same page where you create your newsletter content.

It is good to note that the Polls option is part of Beehiiv's paid plan, starting at $49/month.
3. Analytics & Reports
Beehiiv gives you great 3D analytics and reports about your newsletters. Note: most of the analytics are only available for the Scale plan users.
Basic analytics are available for Launch and Grow plans like the average open rate, the average click-through rate, and how many impressions you get.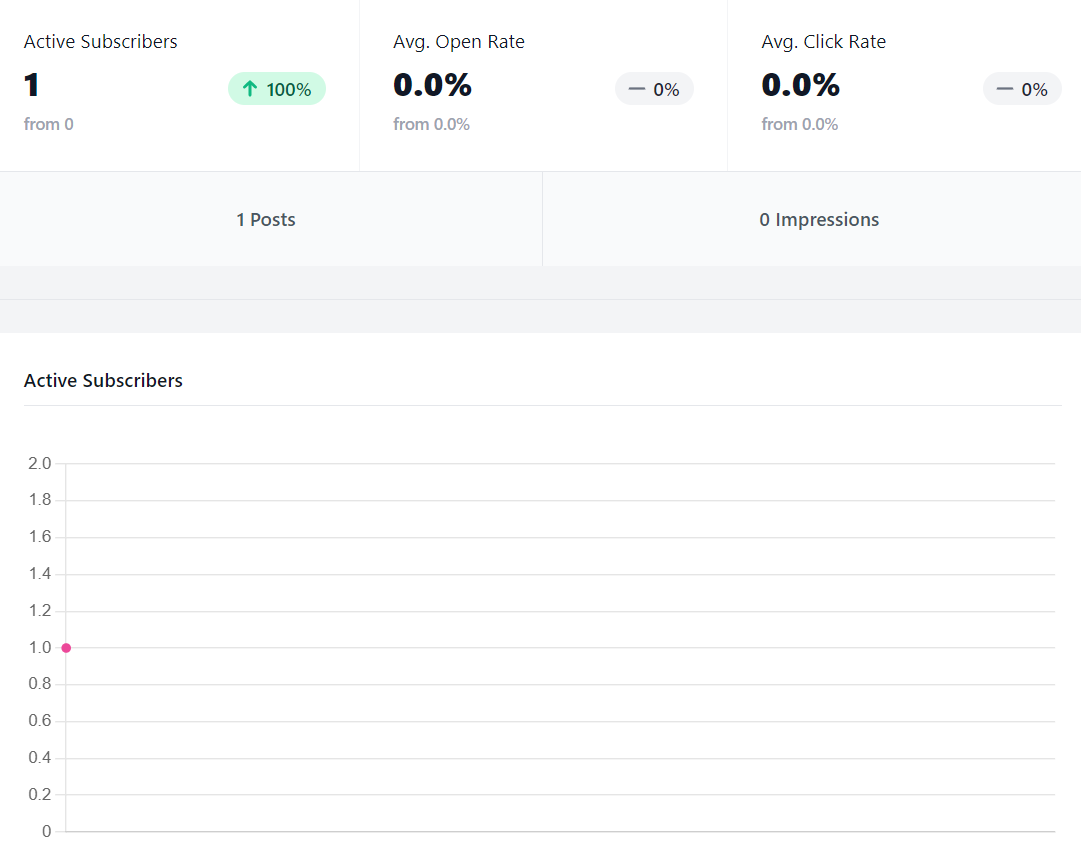 The Scale plan comes with two different analytics, Subscriber Report, and Posts report.
Subscriber Report
Beehiiv subscriber reports are made for you to help you understand your audience and their behavior.
These analytics help you grow your newsletter and get more subscribers.
The subscriber report shows you things like open rate by country, new subscribers by acquisition source, the total number of emails opened, and the total number of emails delivered.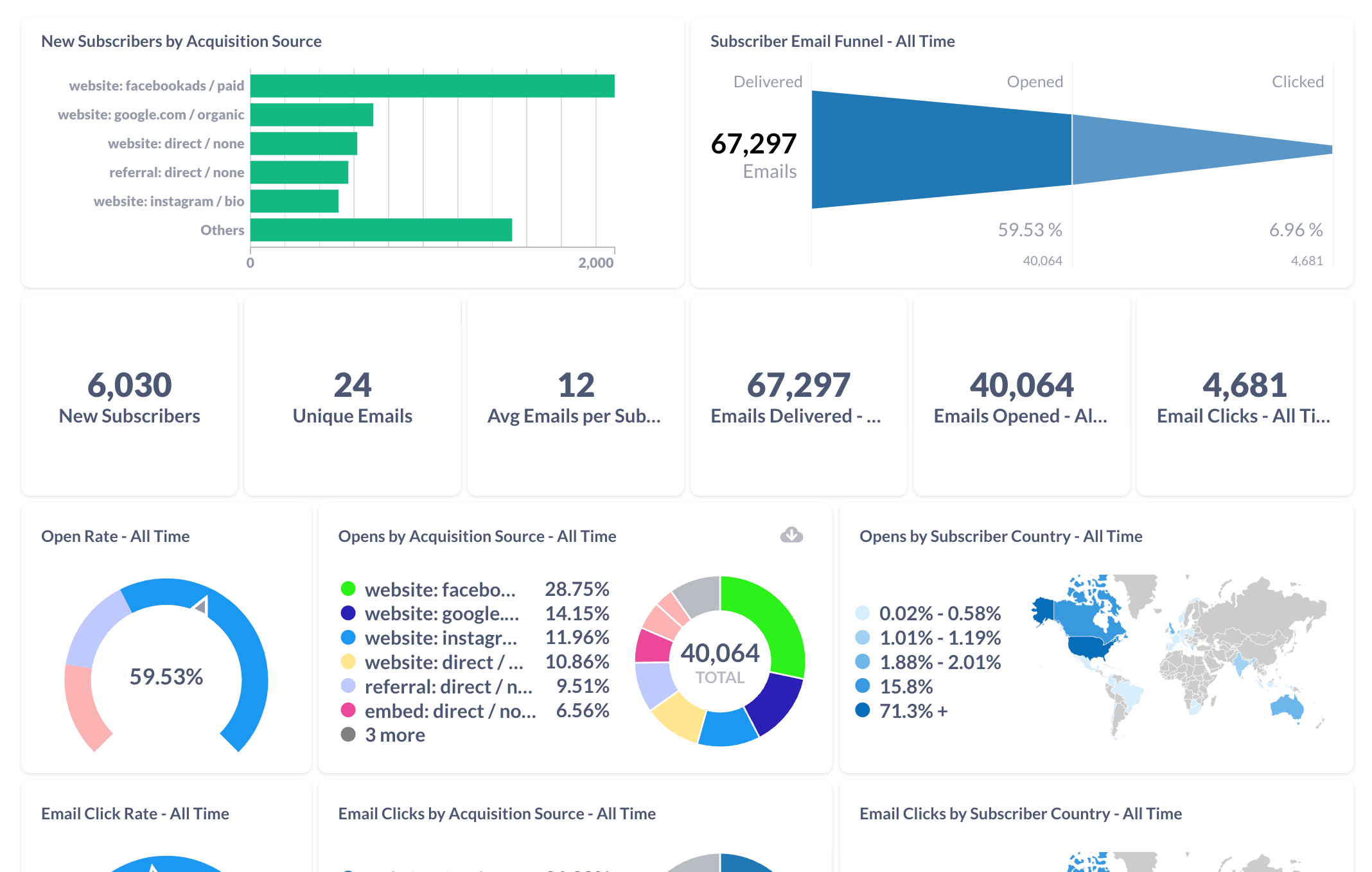 Posts Report
Beehiiv's posts report focuses more on your newsletter and how it's performing.
The posts report helps you improve your newsletter content and make it more engaging for your subscribers, which will make you more money.
It includes analytics like open rate, email click rate, unsubscribe rate, spam report rate, and email performance by date.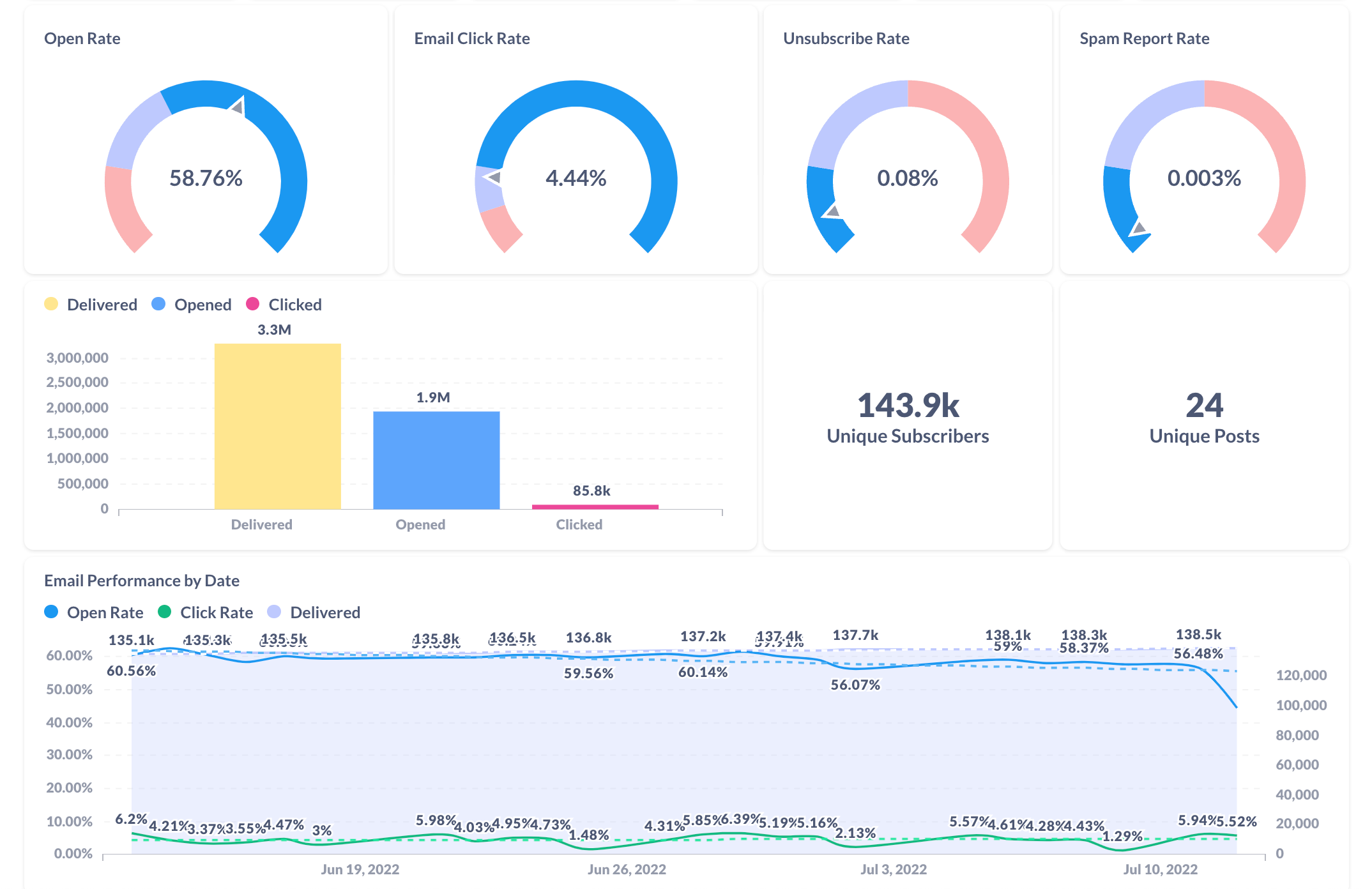 4. Referral Program
Beehiiv has a fully integrated referral program that allows you to get more subscribers by referring your friends. The referral program is part of their paid plans starting at $84/month.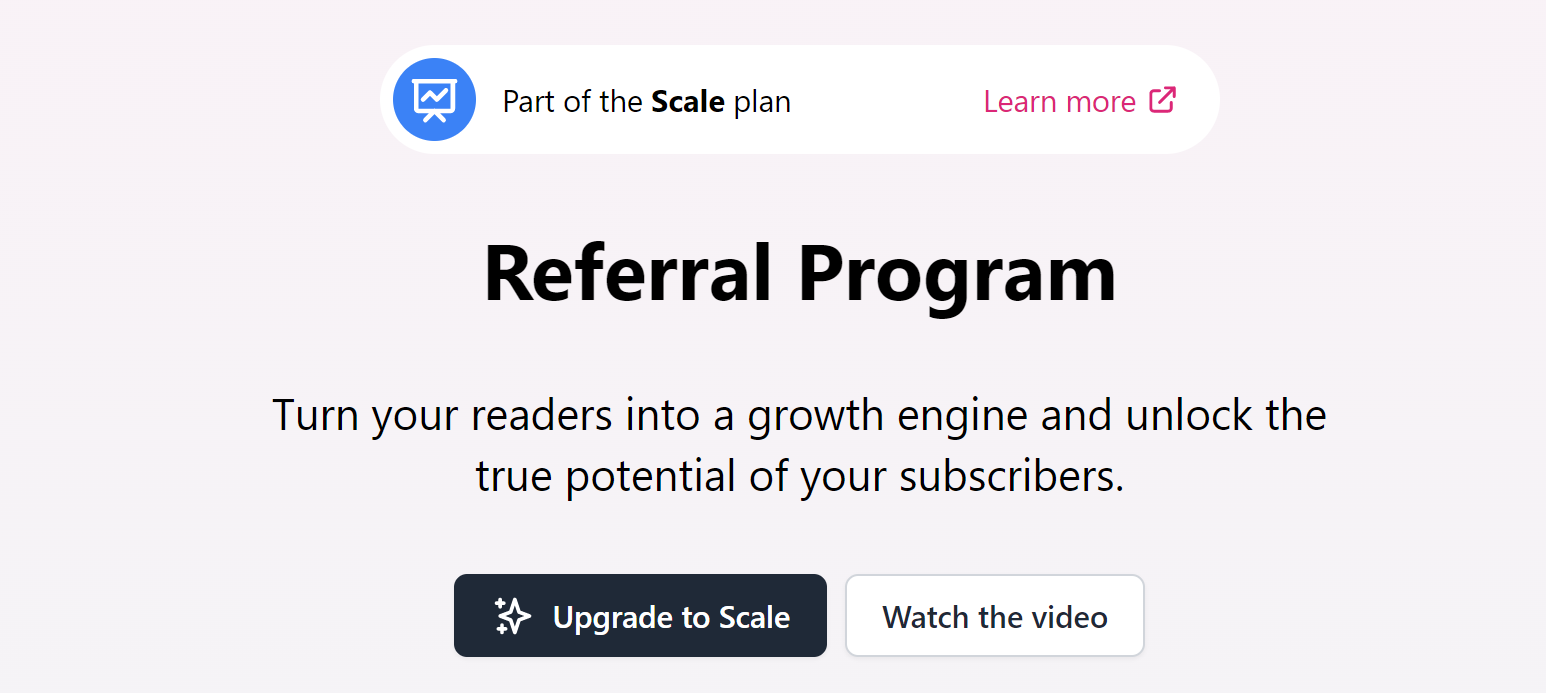 You don't need coding skills, no integrations, or third-party apps to use the referral programs with Beehiiv.
Just easily drop the referral section into the newsletter template, and you're good to go!
5. Tutorials & Success Stories
Beehiiv's YouTube channel is packed with video tutorials on how to use Beehiiv and grow your newsletter.
The tutorials are easy to follow, even for someone unfamiliar with Beehiiv.
The success stories from the Beehiiv website are great to watch as well. They give you a lot of motivation to grow your newsletter, as the stories are from real people who have used Beehiiv to grow their newsletters.
Their blog is full of tutorials on newsletters, how to grow them, engage with your subscribers, and much more.
I highly recommend checking out their blog and YouTube channel if you are thinking about starting a newsletter.
Pricing Plans
Beehiiv has four different plans to choose from.
The cheapest one is free, which is a good one to get started with, as you can easily upgrade to their paid plans if you need more features.
Their plans go as a following:
Launch ($0/month) – Good plan for users just starting. The plan includes features like web hosting, analytics, subscribe forms, unlimited email sending, audience segmentation, and an excellent content management system.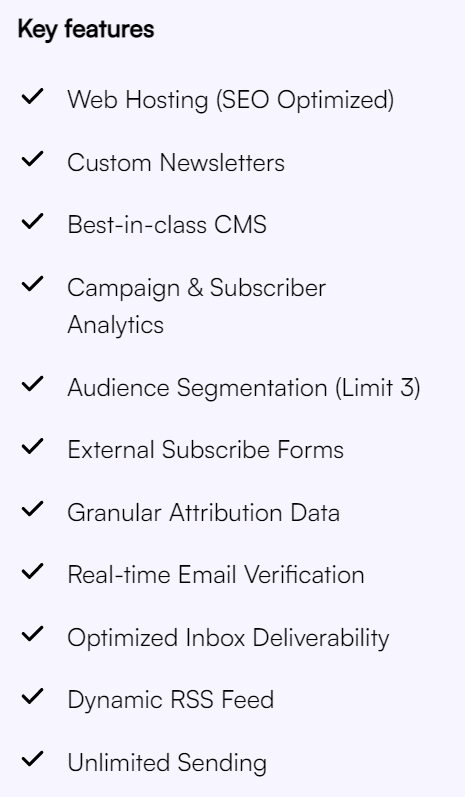 Grow ($49/month or $499/year) – All in Launch, plus features like custom domain, unlimited polls, unlimited audience segmentation, multiple team members, and promotional trials and offers.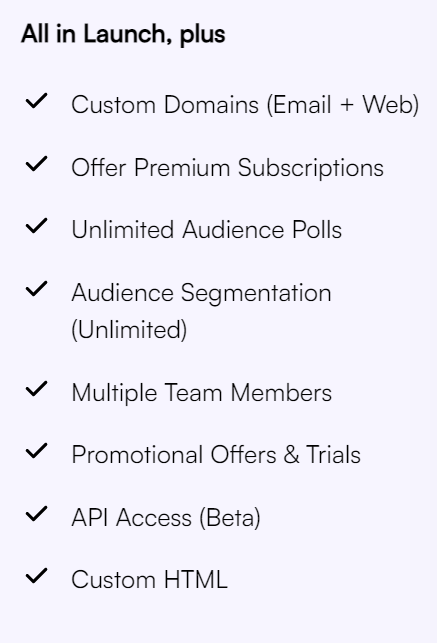 Scale ($99/month or $999/year) – Everything in Grow, plus extra features like 3D analytics, priority support, an integrated referral program, premium subscriptions, and multiple publications.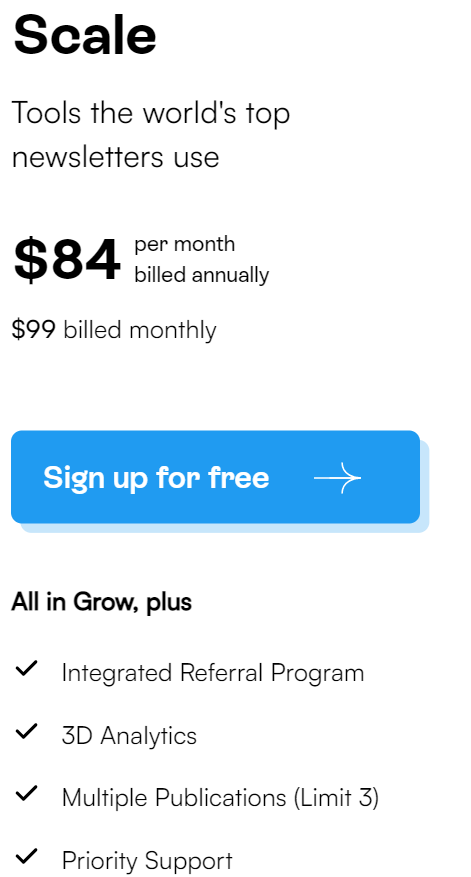 Enterprise (Custom pricing for your own needs) – Beehiiv enterprise plan is designed for users with 25,000 or more email subscribers.

Pros
Beehiiv doesn't take any commission from subscription revenue. Your hard-earned money is fully yours. There are no extra hidden fees. Beehiiv is making its money from monthly subscriptions.
You can start right away. No need to wait for approval from Beehiiv. You can start sending newsletters as soon as you sign up.
Creator friendly newsletter platform. Even without experience, you can easily create a beautiful newsletter with Beehiiv in minutes.
Simple user interface. The user interface is designed to be as simple and fast as possible for users.
Clear pricing plans. Beehiiv pricing is designed to meet your needs, and you can always upgrade or downgrade your plan at any time.
Easily integrate your newsletter and web pages. Beehiiv integrates with all major website providers, like Shopify, Wix, and WordPress, and you can easily embed forms to your web pages.
Cons
Quite new on the market. Beehiiv is a new player in the newsletter space, so they don't have as many features as some of their competitors. They are quickly adding new features and integrations to their platform. So, I believe they will soon be one of the leading newsletter platforms.
Positive note: When I first tried Beehiiv, I instantly noticed how fast their web pages load. Beehiiv desktop and mobile pages are optimized for speed, so it is the most user-friendly for their users.
Compared to some of their competitors, their pages load faster.
Conclusion
There we have it! Those are my thoughts on Beehiiv. I believe they are the best newsletter creator out there, and I highly recommend them to anyone who is looking to start to publish content online and grow successful newsletters.
Beehiiv is easy to use, has a simple and fast user interface, and has clear pricing plans.
I highly recommend Beehiiv to anyone who is looking to start a newsletter. Beehiiv is offering a free plan, so you can try it out before you decide to commit to a paid plan.